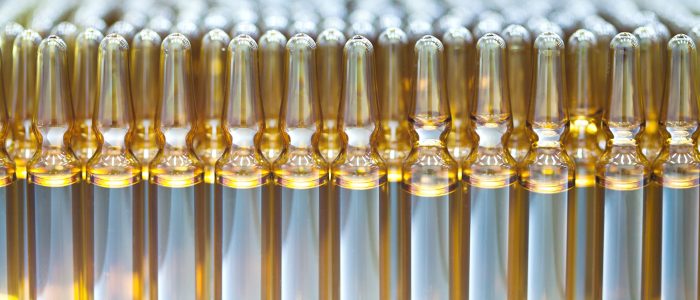 CAPA + Document Management Citation Trends

Corrective and preventive action (CAPA) plans — along with document management and risk management — remain a key focus of FDA inspectors. Even a cursory review of FDA warning letters issued in November 2016 to pharmaceutical and medical device manufacturers makes that point crystal clear.
Pharmaceutical Manufacturer Cited for Significant Deviations
In a November 2016 FDA warning letter, the FDA hit pharmaceutical manufacturer Srikem Laboratories in Mumbai India with a number of "significant deviations" from current good manufacturing practice (CGMP) for its active pharmaceutical ingredients (APIs). FDA's warning letter followed an inspection in December 2015, and the company response to those findings in a January 2016 warning letter.
The FDA warning letter hit Srikem in a number of areas, including:
Failure to have laboratory control records that include complete data derived from all lab tests conducted to ensure compliance with established specifications and standards. The audit trail for Srikem's High-Performance Liquid Chromatography (HPLC) instrument over an 18-month period showed multiple integrations that the Srikem Quality Assurance (QA) manager agreed were inappropriate.
Failure to follow and document lab controls at the time of performance. FDA found shortcomings in the dating system used to catalog lab results. Srikem said those problems were the result of software malfunctions, power outages, and personnel changes. Not surprisingly, FDA found that defense "inadequate" in part because the pharmaceutical manufacturer did not sufficiently explain how it planned to improve controls to ensure the reliability and accuracy of its data.
FDA made it clear that it expects to see a detailed corrective and preventive action plan that includes details for how Srikem intends to address these and other alleged shortcomings.
Corrective and Preventive Action (CAPA) Plan Citation for Pharmaceutical Manufacturer
Also in November, FDA issued a warning letter to New York-based Pine Pharmaceuticals. Based on its inspection FDA noted that "it appears your facility is producing drugs that violate" the Federal Food, Drug, and Cosmetic Act.
In addition to laying out several CGMP violations centered on misbranding, unapproved new drugs, and producing adulterated drugs, FDA found Pine's corrective and preventive action program wanting. "Although some of your proposed corrective actions appear adequate, others are deficient or cannot be evaluated due to a lack of documentation," according to the FDA. Document management is a common Achilles' heel for pharmaceutical and medical device manufacturers; failure to be able to produce and deliver comprehensive records. Few things set off alarm bells with an inspector more quickly than inadequate record management that includes evidence of iron-clad document management and defensible risk assessment protocols.
Ultimately, the FDA "strongly" recommended that the Pine management immediately conduct a comprehensive assessment of its operations, zeroing in on facility design, procedures, personnel, processes, materials, and systems. Those are serious words that demand serious strategies and tools.
Life Science companies confirm your company follows #documentmanagement best practices in our QMS webinar. http://ow.ly/XEkW307h5md 
— AssurX (@AssurX) December 20, 2016
Medical Device Manufacturer Receives FDA Warning Letter
Some medical device manufacturers got similar treatment from FDA inspectors in recent months. For example, the agency sent a warning letter to New Jersey-based Valeant Pharmaceuticals International on November 3 and noted several alleged CGMP problems. Among those problems were a failure to establish and maintain:
Procedures for validating the medical device design. FDA also found the company's response inadequate because the corrections Valeant Pharmaceuticals International promises are still in progress and will need to be assessed by the FDA during its next on-site inspection.
Procedure for the identification, documentation, validation, or, where appropriate, verifications, review, and approval of design changes before implementation.
Procedures for implementing corrective and preventive action (CAPA) plans.
Procedures to control product that does not conform to specified requirements.
Adequate organizational structure to ensure that medical devices are designed and produced in accordance with the requirements of the part in question.
Corrective and Preventive Action (CAPA) Plan Best Practices
Several other pharmaceutical and medical device manufacturers have been hit with similar letters over the past few months. While there are always specific conditions at each facility, a common theme is a failure to demonstrate a strong corrective and preventive action (CAPA) program. FDA has given no indication that this focus is going to change anytime soon.
It's not always easy to develop and implement a corrective and preventive action program. Quality and compliance professionals should look for an automated solution as an extra layer of protection against potential FDA warning letters. The AssurX corrective and preventive action solution, as part of the versatile AssurX quality management system, provides an automated approach derived from best practices in the life sciences industry.
Pharmaceutical and medical device manufacturers shouldn't make things harder for themselves by failing to recognize how important a corrective and preventive action program is to ensure the safety of product users and to avoid the ire of an angry FDA inspector.
They can't say they haven't been warned.