Professional Services
WE'RE ALWAYS HERE TO HELP YOU SUCCEED.
AssurX Services: Start to Finish Expertise
AssurX understands the challenges of deploying enterprise quality management and compliance software solutions in a timely, cost-efficient manner. More importantly, we understand your need for support services, training, and mentoring throughout the process.
From start to finish, AssurX Services deliver the benefit of our hands-on experience. We offer our cloud-based quality management software (QMS) solution and complete deployment services, and some of the industry's best training and technical support. You can select the service you need when you need it—our offerings are tailored to your specific requirements.
To get your solution working fast and smoothly, the AssurX professional services organization offers implementation services, validation services, integration services, go-live support, and process documentation, among many others.
After deployment, our customers have come to rely on our excellent technical support, training, debugging, and upgrade services to continue their success.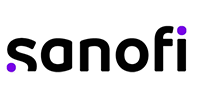 We have been using AssurX for over 14 years now to manage some of our critical Quality processes. The configurable nature of the software allows us to adapt quickly to changing requirements and continuously deliver new features without having to rely at all on 3rd parties or professional developers. We ran our applications on premise for many years, but recently migrated to AssurX's cloud (SaaS) solution which saves additional cost in infrastructure maintenance and support. The system is reliable and compliant with our regulations, and we have always had outstanding customer support.