Ensure The Highest Quality & Control With AssurX Validation Management Solutions
Risk Based Validation Management Solutions
Benefits of the AssurX Validation Management Solution
+ Automate Technical and Validation Documentation:
Automate User Requirement Specifications, Functional Requirement Specification, Risk Assessments, Validation Summary, and Detailed Reports and Test Protocols.
+ Requirement and Risk Management:
Define, manage, and track user/functional/design requirements through the software development lifecycle. Perform risk assessments to facilitate effortless risk ranking.
+ Requirement Traceability Matrix:
Dynamic traceability matrix and rapid report generation of the Requirement Traceability Matrix (RTM) to increase visibility between requirements and testing during the software development lifecycle.
+ Test Management:
Improve testing productivity and create a centralized repository of manual and automated test cases that can be shared across projects and plans. Includes a built-in Validation Summary Report for rapid report generation.
+ Issue Management:
Comprehensive issue management capabilities capture and manage issues associated with validation testing through integrated workflows — directly from the test script.
Automate Test Execution with the AssurX AutoValidator™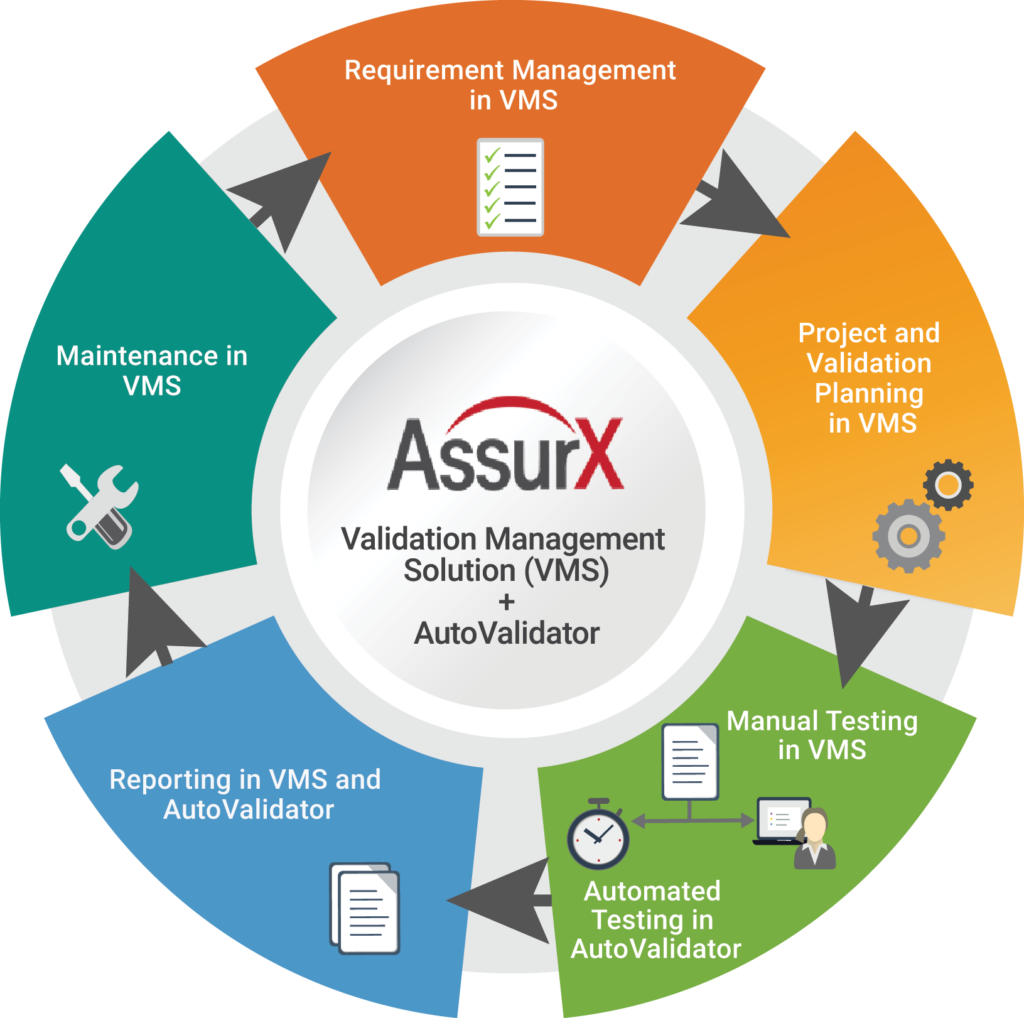 + Reduction in Long-Term Validation Costs
+ Streamline Validation and Qualification Activities
+ Greater Insights into the Application Lifecycle
+ Treat Multiple Validation Cycles Simultaneously
+ Minimization of Compliance Risk