AssurX Academy: Comprehensive Training & Education
AssurX offers a full range of flexible training programs that can be custom-tailored to fit your needs. Our goal is to help our customers become self-sufficient in managing, using, and expanding the AssurX software platform.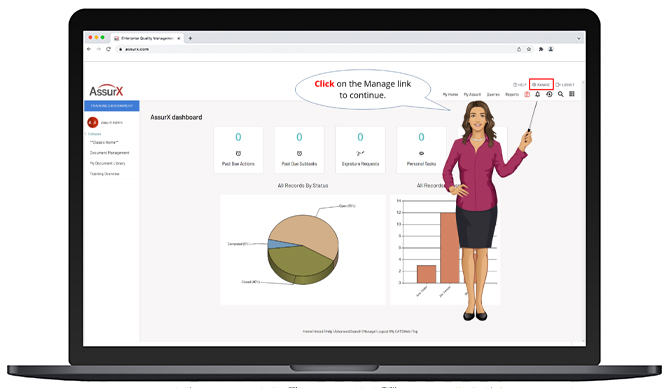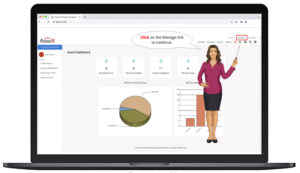 For additional details about our various training offerings, please contact your account executive, or submit your training request online.
AssurX offers a variety of courses to meet all of your training needs. In addition, our Professional Services team can custom tailor a course or courses for your organization. Training formats include:
Onsite Training
AssurX trainers will come onsite to your location. There is no limit to the number of people who can participate in this training. However, due to the time required for participants to finish the hands-on exercises, we recommend a maximum of 10 students per session.
Virtual Classroom Training
This training is performed remotely via Microsoft Teams or GoToMeeting and is meant for two (2) students per session. You still get a live trainer and also the same material as in person with the same exercises. However, due to the nature of this type of training, the length of time may vary. The instructor will cover the material at the pace the students allow, which often is faster than in a physical classroom.
The duration of courses listed below are "up to" the time indicated.
Online Self-Paced Training*
Self-Paced training enables your students to learn based on their schedules and at their own pace.

| COURSE TITLE | STANDARD DURATION | AVAILABLE AS SELF PACED |
| --- | --- | --- |
| Introduction to the AssurX Platform** | | ✓ |
| AssurX System Administration | 4 Hours | ✓ |
| AssurX Basic Configuration | 12 Hours / 3 Days | ✓ |
| AssurX Intermediate Configuration | 5 Days | ✓ |
| Abbreviated Basic and Intermediate Configuration | 5 Days | |
| AssurX Advanced Configuration and Automation | 3 Days | |
| Crystal Reports Development | 4 Hours | |
| SQL with AssurX | 4 Hours | |
| System Integration | 1 Day | |
| Using JavaScript and CSS in AssurX | 4 Hours | |
| Database Optimization for Performance | 4 Hours | |
| Data Imports | 1 Day | |
| Solution Course: Document Management | | ✓ |
*Duration may vary for Virtual Classroom sessions and Online Self-Paced Training. **Available as Self-Paced Training only.
VERIFIED ASSURX TRAINING CERTIFICATES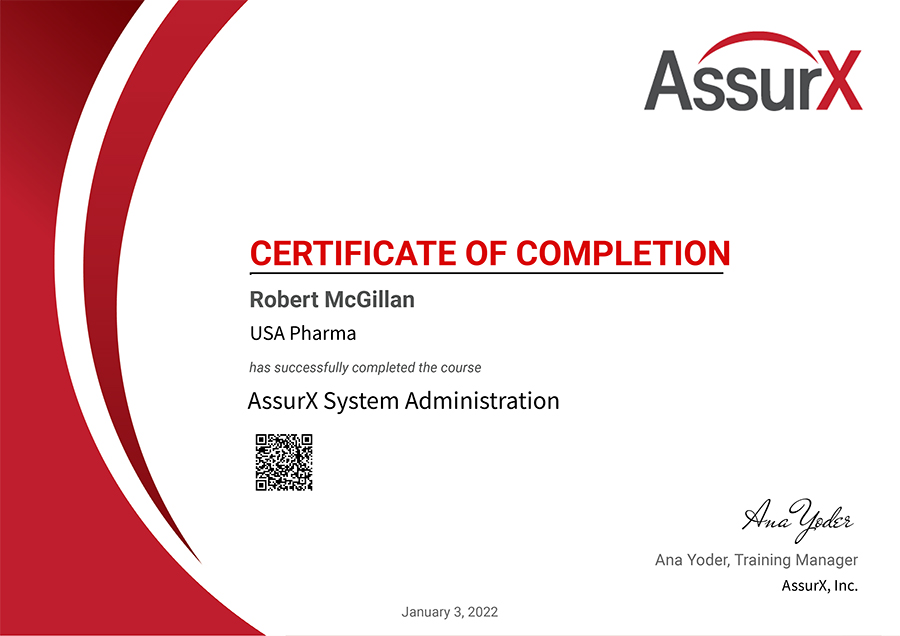 AssurX issues verified training certificates upon satisfactory completion of courses. Certificates are issued electronically and can be printed or shared on professional social media sites such as LinkedIn.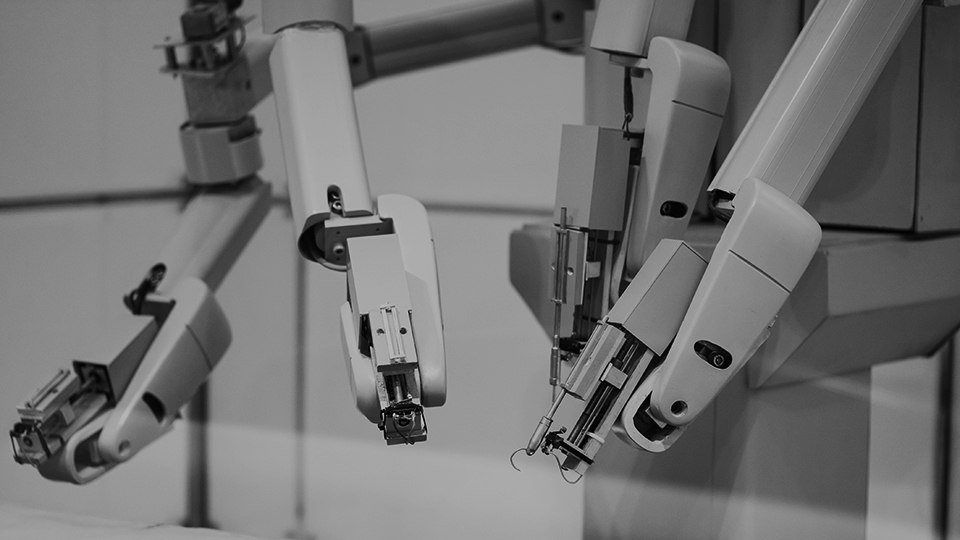 "In my opinion, all facets of the training were perfect 10s. The curriculum was well written, detailed, and user friendly. This was the best offsite training I've ever taken."