EHS Incident Management Software
Elevate your quality and safety standards with systematic, detailed incident investigations.
Environmental, Health & Safety (EHS) Incident Management Software
Environmental, Health & Safety (EHS) incidents directly impact the quality value chain. AssurX EHS Incident Management software facilitates integrated incident recording, investigation and analysis within the quality environment.
AssurX automates EHS incident investigations for rapid and effective response. As a result, your organization can reduce the potential for future impact on human life, organizational reputation, economic profitability and stakeholder value. Furthermore, a digital process provides detailed data that can be used to monitor trends, and improve efficiency, and increase long-term sustainability.
Within the system, users can document, track, and manage incidents – including injury/illness, ergonomics injury/illness, environmental incidents, near misses, and property damage — in a quality system that connects all details within the incident record. All records become permanent within the AssurX system for compliance and reporting. In addition, users can create incident reports that can be used to populate OSHA's form 301, 300, and 300A.
What is EHSQ?

Environment, Health, Safety and Quality (EHSQ) represents a framework or set of processes that promotes a zero-harm culture for customers, employees, and surrounding communities. The objective of EHSQ is to develop best practices to remove workplace exposure to events that impact quality. AssurX EHS Incident Management software automates EHSQ with a rules-driven, collaborative solution that eliminates paper records.
EHS and Quality (EHSQ) are advancing to keep up with rapid product lifecycles. As a result, integrating these systems improves visibility into the quality chain and a demonstrable commitment to regulations and standards.
Best Practices Aligned with Quality Standards and Regulatory Guidelines
EHS software is essential for businesses to ensure they meet compliance requirements. Regulations change, and AssurX helps you rapidly adapt to new requirements. AssurX allows you to access all essential information and documents in one place in the event of audits or legal issues.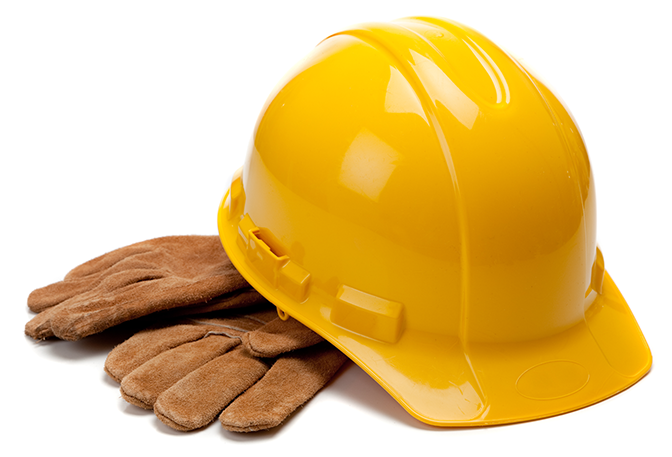 ISO 9001:2015: Emphasizes the improvement of business operations by focusing on producing high-quality products or services that meet customers' expectations consistently.

ISO 14001: Emphasizes the importance of creating a robust and risk-based environmental management system that minimizes failures, fines and reputational risks. Furthermore, it encourages the practice of continually improving the management system to meet any EHS goals (for example, sustainability goals and tracking).

ISO 45001: Emphasizes the importance of implementing a Safety Health Management System (SHMS) for hazard analysis and remediation to maintain environmental compliance. The system should help collect, analyze, and report the data required to verify the success of your environmental programs. AssurX can populate Incident Reports required for OSHA's Injury & Illness Form 301, Form 300, and Form 300A.
Benefits of AssurX EHS Incident Management Software
BE AUDIT READY

Align your EHS processes to align with ISO 45001 compliance for audit readiness. Demonstrate that your systems, internal controls, processes, and documentation are up-to-date and thorough.

INCREASE EFFICIENCY AND PRODUCTIVITY

Implementing a process-driven system demonstrates that your organization adheres to industry best-practices around health, safety, environment, and quality. Automated workflows and task reminders improve operational efficiency, lower cost of quality, and increase revenue.

REDUCE RISK

Utilizing a structured framework focused on prevention and improvement facilitates faster risk identification and mitigation. Demonstrate awareness and compliance with standards, guidance, legal expectations, and industry best practices to minimize the risk of legal action and fines.

ENHANCE CORPORATE PERCEPTION

Implementing and promoting a best practices framework is a hallmark of a company that invests in the welfare of its employees, the environment, and the quality of its products and services. Therefore, a strong EHS policy creates confidence among shareholders and customers that your organization is operating with a safety-first methodology.

IMPROVE EMPLOYEE CONFIDENCE

Employees that feel they work in a safe and healthy environment creates confidence and a greater sense of pride. Furthermore, improved confidence can result in additional efficiencies driven by a culture of safety.

HARMONIZE FOR SUSTAINABLE COMPLIANCE

Engage teams to collaboratively addresses issues from different sources in a single, relational platform. AssurX provides transparency throughout the enterprise with the help of dashboards, analytics, reports, and EHS incident reporting. The closed-loop system harmonizes incident investigation and remediation efforts.
AssurX: Quality & Compliance Systems for Every Enterprise
When you choose AssurX, you're choosing decades of expertise in regulatory environments and innovation in quality management. Our unwavering focus on quality management means you're getting a best-of-class solution, not a scaled-down or inflexible software solution.