Maximize Quality Operations and Minimize Risk
Tear down quality process silos and set the foundation for continuous improvement.
Closed-Loop CAPA Management Software
Using AssurX, you can automate all the steps required to evaluate and investigate deviations, as well as implement the appropriate actions and controls to prevent further quality incidents. AssurX CAPA management also helps you track improvements and perform thorough root cause analyses. In addition, the tightly integrated corrective and preventive action (CAPA) solution integrates with additional processes, data and documents to drive quality improvements even further.
AssurX CAPA management software enables your enterprise quality management system to be self-correcting, guiding your organization from incident capture to closure while creating continual improvements in your quality chain. In addition, effectiveness checks and compliance verification gives you confidence in your ISO and GxP alignment.

AssurX is designed to address regulatory requirements in regulations such as:
CAPA Software for Continuous Quality Improvement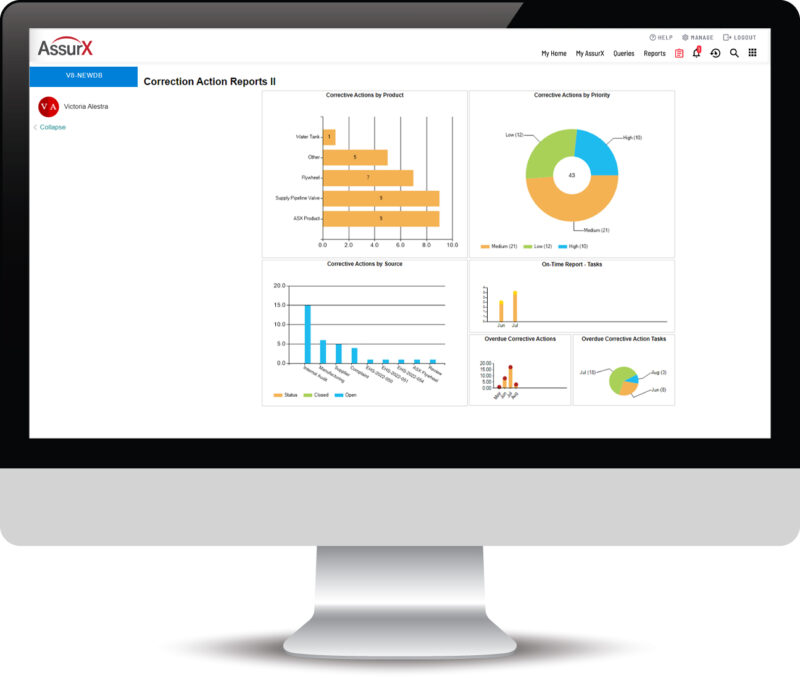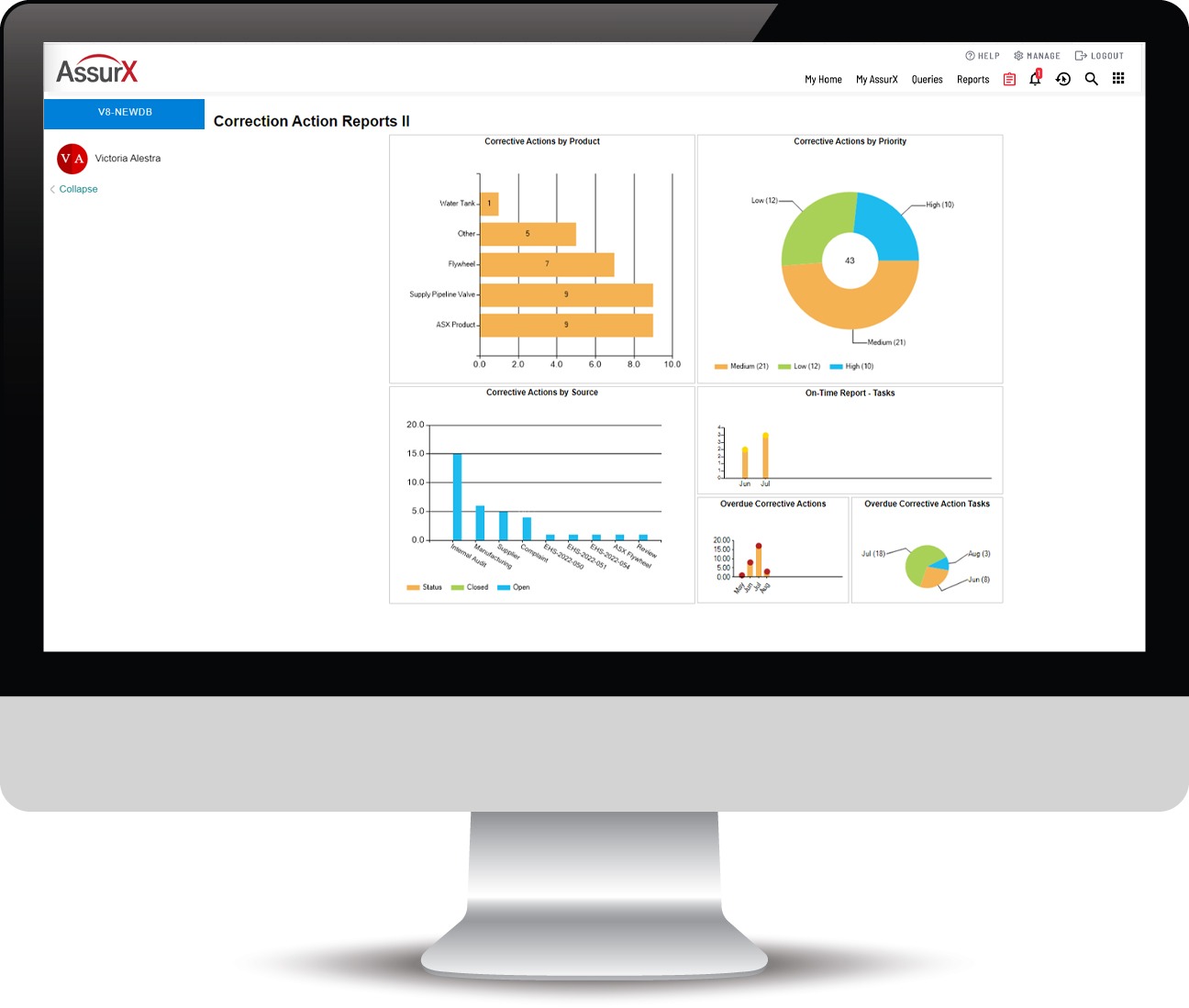 AssurX CAPA provides a centralized platform and robust tools that can enable your organization to:
Assure management that all quality issues are resolved

Promote continuous improvement

Reduce returns and minimize warranty expenses
How AssurX Modernizes Your CAPA Management Process
AssurX eliminates paper-based and unconnected electronic systems and the related costs associated with day-to-day manual operations. By automating the CAPA process and integrating with additional quality processes with the following features and benefits:
An end-to-end approach to CAPA actions provides significant compliance advantages. If process gaps are found at any time during the CAPA process, a change record can be launched. If documentation needs to be updated, AssurX Document Management gets the revision completed and approved, and can trigger a training task.
Provides efficient data and document retrieval and management. Reporting includes the ability to display specific records, including any attached images. Always know exactly where you are in the CAPA process. Trending and data analytics provide intelligence to pinpoint related issues and take proactive measures to address them.
AssurX integrates with other business applications to provide greater insight and collaboration (for example, in CAPA investigations). Connect with MES, LIMS, ERP, CRM, and others to integrate your applications under a single platform to engage with other business areas.
Automate all CAPA-related tasks (routing, follow-up, escalation), under a centralized system to eliminate process vacuums.
AssurX CAPA management software speeds your time to CAPA completion. Tracking, automated reminders, escalations, and configurable dashboards keep assigned users on-path to task closure.
AssurX captures all related CAPA details including signatures and documentation, creating a controlled way to organize report findings and attach related evidence records in one place.
A risk-based approach facilitates identification, analysis, and prioritization of risks. As a result, the appropriate actions can be taken to proactively control and minimize the chances of future negative outcomes.