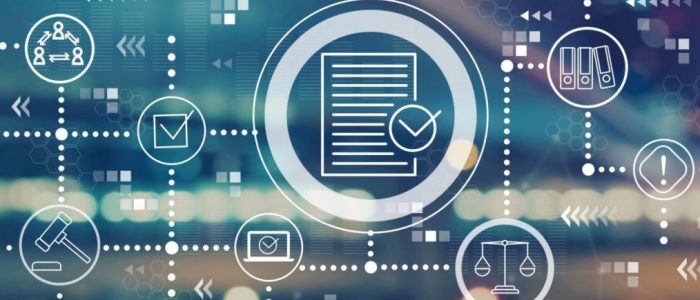 EU MDR Rules Could Impact Medical Device Business Strategies

Changes in the European Union (EU) MDR and IVDR standards could force business change in the EU's MedTech market. The second-largest market for medical devices is about to go through a major overhaul. In less than a year, the new medical device regulation (MDR) and in-vitro diagnostics regulation (IVDR) will go into effect. The new directives aim to further modernize the market by initiating stringent safety measures and data requirements for medical devices in the EU. The impact of these directives and could inevitably shape the way companies conduct business.
Consequences for Device Manufacturers who are Lagging

The first deadlines begin to apply in May 2020. There are significant changes to safety requirements, clinical expectations, labelling, technical documentation, and post-market requirements. Medical device manufacturers that fail to comply with new EU MDR regulations face having their products being taken off shelves and out of production. The products that remain or enter the European market will face tighter restrictions and more complex regulatory standards.
Based on the sheer expansiveness of the new regulations, the likelihood increases that manufacturers will need to allocate more resources to support their regulatory infrastructure. For example, higher levels of clinical safety, efficacy testing and documentation will require expert staff, as well as a modern, automated quality management software to manage premarket and postmarket product tracking.
Regulations may also require some manufacturers to completely rethink their product rollout strategies. The new system is highly fragmented, relying on notified bodies (NBs)to verify clinical investigations. There is a growing concern that it may not be possible to get all products recertified before deadlines due to a shortage of notified bodies. However, EU regulatory bodies have not indicated willingness to postpone despite requests from the industry.
Opportunities for Forward-Thinking Manufacturers

Under EU MDR rules, by 2020 all 500,000 medical devices currently on the market must be recertified under the new rules or they will be removed. The guidelines call for deeper levels of clinical evidence, with no grandfathering process. Medical devices that have long been considered safe in the market will need to reestablish clinical data to prove both safety and efficacy.
Despite these challenges, manufacturers that are well prepared for the regulations have an opportunity to introduce new products and or gain traction in the market while others are catching up. These companies will have a comprehensive business model that starts with its C-suite leaders, embodies a culture of quality, utilizes adaptable technology and automated processing and envisions the global market in a modern way.
MedTech manufacturers are already working to collect and submit the extensive data required for review while implementing comprehensive post-market surveillance and reporting plans that follow products for their complete lives. These early movers have the chance to gain market share over slower competitors. Those who unable to comply before the deadlines may find their products temporarily or permanently displaced.
EU MDR Could Disrupt Market Strategies
To approach and adapt to the changing EU MDR standards, medical device manufacturers may choose to evaluate the cost to recertify from a budgetary perspective. If there's a viable patient market for a leading device, the recertification is likely to increase the budget required for notification.
With some low-volume products, the added costs of MDR may not be considered to worth the expense if profit margins are too narrow. It may be possible to see companies intentionally remove some lower-performing, non-life sustaining products from the European market in favor of honing their focus on market-leading devices.
Traditionally, gaining a CE compliance mark in the EU has been an initial step to the global market. Prior to the new EU MDR, it was generally believed that launching in the EU was easier, less time consuming and less expensive than obtaining FDA approval, for example.  Today, the disruption from EU MDR may influence manufacturers to consider other markets in the Asia-Pacific region, or perhaps the United States as an enticing market entry venue. Market entry points may be evaluated based on large patient populations, robust IT infrastructure, central institutional review, and less restrictive data protection laws.
Furthermore, the limited number of Notified Bodies and potential delays that could result may force some companies to realign their market entry strategies. As of this writing, the industry is still negotiating for some assistance in recertification to no avail.
Building in Quality from the Top Down
Manufacturers who want to remain in or gain traction in the EU market are compelled to think beyond their regulatory experts and product managers. They must begin to see quality as the responsibility of every department.
A new business model requires a company-wide approach. Company leaders must form interdisciplinary teams that can help tackle the new regulatory environment. Data collection and management tools must work seamlessly with existing systems. A single, versatile data management system is key to achieving such goals.
Conclusion
With deadlines looming, manufacturers can't afford to wait any longer to start ramping up for EU MDR when the ultimate goal is patient services and safety. It is a complex and lengthy document and the changes it embodies are significant. Medical device manufacturers must begin implementing business models that will help them succeed in the EU. Such projects start with assessing your products and processes to see how well they align with the requirements of EU MDR. In addition, companies should be examining their overall business strategies for the region. Finally, it would be a good time to take a deep look into how upgrading or fine-tuning quality and compliance systems could improve return on investment while increasing time to market as well as postmarket surveillance improvements.