AssurX, a leader in quality management software systems, is ready and raring to go to the ASQ World Conference on Quality and Improvement this weekend in Fort Worth, Texas. Starting Sunday, May 19th at 6:30 pm, visit John, Lou, and Jan located at booth 406.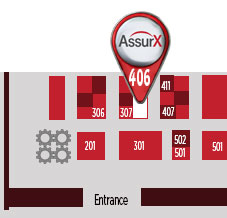 Stop by, have some popcorn, and have an AssurX representative demonstrate how the AssurX platform has the power to manage even the most challenging of quality and regulatory compliance responsibilities for industries including pharmaceutical, medical device, industrial and high-tech manufacturing, food & beverage and energy & utilities.
In fact, William Troy, CEO of ASQ was our keynote speaker last week at our 2019 Summit.  He addressed the topic of building and sustaining a culture of quality.  Where we would like to further extend that conversation and show you how AssurX facilitates quality and compliance standards with GxPs, FDA, HACCP, ISO (and more) all while keeping the culture of quality in mind.
The theme of the 2019 ASQ WCQI conference is "Leading Change" and we look forward to discussing how AssurX can empower you to lead the change in your organization as well as meet and exceed your organization's quality and compliance goals and initiatives.
Our AssurX representatives will be onsite and prepared to demonstrate all that the AssurX Enterprise Quality Management platform has to offer including but not limited to Document Management, Complaint Handling, Corrective Action, Audit Management, Supplier Quality, Training Management and more.
We look forward to seeing you there!
Unable to Attend WCQI?

If you are unable to attend WCQI but would like to learn more about AssurX schedule a personalized online demo with an industry expert today.