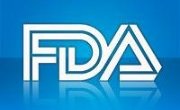 FDA CDRH or Center for Devices and Radiological Health Director Jeff Shuren, MD, JD, will outline the agency's ambitious 2017 goals at a vitally important session that's part of the RAPS Convergence Conference beginning September 18, 2016, in San Jose. Director Shuren's presentation is one of several sessions of particular interest to life sciences shops.
At his presentation, Shuren is expected to talk about the agency's new strategy to use more real-world evidence to track the safety of medical devices. According to its Strategic Priorities report for 2016-2017, the agency is developing a nationwide medical device evaluation system to more quickly identify safety signals, particularly through electronic health records (EHRs), registries and medical billing claims in which unique device identifiers (UDIs) are being used.
Meantime, while overall FDA enforcement is relatively flat domestically, it's on the rise outside the U.S. China remains FDA's top target, but there's been some shift elsewhere around the globe with an increased focus on Canada, among other nations.
Canada Feels FDA's Enforcement Chill
But don't get too worked up by that trend in the Great White North, says Nicole Landreville, a Program Manager for Regulatory Affairs with GE Healthcare in Toronto. It might be as simple as geography. "We're so close and easier to get to," she says, only half-joking. She's the leader of a four-person team leading a two-day, standing-room-only regulatory pre-conference workshop on September 17 and 18th. The session, "Regulatory Strategy Forum for Medical Devices," is designed to help regulatory affairs (RA) personnel better understand their role when working federal regulators – in any nation. Landreville's workshop will help RA personnel navigate regulatory landscapes in a number of companies.
"Almost every firm wants to operate globally" and that means having to tangle with more and more regulators with more and more regulations, she adds. She stresses that any regulatory compliance plans and documents mustn't be static. Instead, they must be able to be revised and revisited almost constantly. That demands high-quality best practices and stringent control over e-records.
"Regulatory affairs is a highly dynamic field which is in constant flux with global harmonization, and the emergence of new technologies," she says. In addition to case studies, the workshop will provide a serious RA professional with a comprehensive overview of regulatory topics that are of current importance in the medical devices industry.
The case study is dissected by teammates in a three-part working session where teams of six to eight members are assigned a fictional product and are asked to build together a Global Regulatory Strategy Plan for selected global markets.
In addition to Landreville, the workshop faculty boasts three teachers with a total of over 80 years of experience in RA :
Brad Hossack, international vice president, regulatory affairs, Stryker Medical Corporation
Patrick Lee, MBA, MS, RAC, senior director of RA/QA, Vascular Dynamics
Chitra Edwin, Ph.D., RAC, president, Biotechnology Consulting Solutions, Ltd.
Each of the faculty members brings a broad base of experience from many years in the industry and across many product lines. "The workshop is a great way to help start the annual conference, into a convenient time slot and already accessible location," she says. The chance to interact with other participants is another good reason to come, Landreville adds.
CDRH Sets Sights on Production Controls
There are several other interesting tidbits to be gleaned from the CDRH report that Shuren will no doubt discuss with RAPS attendees, including:
Along with CAPA, FDA warning letters cite Production and Process Controls (P& PC) led the QS inspectional observations. In 2015, inspectors reported P& PC 1,141, CAPA at 1,131, and DES was a distant third with 536. CAPA led in terms of actual warning letter citations with 111, followed closely by PP&C with 98, and DES at 68.
While the overall number of QS surveillance inspections fell last year, the FDA made nearly 10 percent more inspections outside the United States and promised that trend would continue for the foreseeable future. For the third year in a row, China, Germany, and Japan were the top three countries to receive FDA warning letters. However, as noted earlier, Canada and the United Kingdom broke into the top five in 2015, pushing Taiwan and Switzerland down the list.
Other RAPS session to keep an eye on include: Global Trends in Clinical Evaluation of Medical Devices delivered by Evangeline D. Loh at The Emergo Group, Usability and Interoperability of Medical Device Software with Angela Johnson, Real World Evidence: Registry, Observational, and Clinical Studies presented by Gloria Miller at Premier Research, and Top 10 lessons learned when implementing an eCTD offered by Gautam Maitra at Acimmune.