You shouldn't need Barney the giant purple dinosaur to remind you of the playground mantra "sharing is caring," but maybe the medical device industry needs to do some quick Netflix streaming of back episodes.
The Institute of Medicine (IOM), already working with more than a dozen drugmakers, the FDA and the National Institutes of Health (NIH), wants to see a little more enthusiasm from the medical device community when it comes to data sharing in device clinical trials. To be fair, this requires some delicate balance: Everyone wants to advance the public health, but it's not fair to expect a drug or medical device company to just give away all of its hard-earned, costly proprietary data, either.
IOM understands that it appears. Yet the medical device industry won't be doing itself any favors by trying to ignore this issue. Besides the bad PR hit the industry could take, what happens if the FDA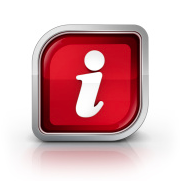 decides to just swoop in and impose something on the industry? The drug folks have had their input; the medical device industry would be well advised to speak up, too.
Industry and anyone else with interest in the issue has a few ways to get involved. Comments on IOM's proposed framework for getting this right can be sent here until March 24.
For those in the area or looking for a nice trip, there are also two open workshops in Washington D.C. on Feb. 3-4 and May 5.
Seems like the medical device industry has a clear choice here. Speak up now, or don't complain later.
Reminds me of another useful slogan: Silence is consent.
IOM's proposed framework is Comments can be filed online here: can be found here.
Info on the public workshops is here.