That landmark Food Safety Modernization Act (FSMA) just keeps getting more and more important. Earlier this month, the FDA unveiled four proposed amendments that will likely make a tough law even tougher.
FSMA, signed into law in January 2011, is designed to tighten food safety regulations and shift the focus to a proactive mindset and away from FDA's relatively reactive approach in years past. FDA has now proposed seven rules to implement FSMA. This new wave of proposed revisions target four areas: produce-safety; preventive controls for human food; preventive controls for animal food; and the foreign supplier verification program.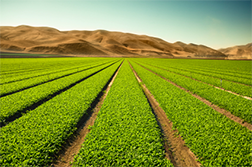 The action follows FDA's May announcement it was engaging in the rule-making and guidance development process required to establish the new prevention-oriented standards. FDA implementation teams have developed a slew of ideas for how the agency can better oversee the food industry, strengthen the global food safety system, and enhance protection of public health. Planning has also begun for the next phase of FSMA implementation, which involves advancing new public health prevention standards and implementing the strategic and risk-based industry oversight framework at the heart of FSMA.
In just part of what could go into effect next year, FDA calls for revisions to the foreign-supplier verification proposed rule. It aims to give importers more flexibility to determine appropriate supplier verification measures based on risk and previous experience with their suppliers.
Arguably, one of the more important FDA proposals is a new call to develop current Good Manufacturing Practices (cGMPs) more applicable to the animal food industry, provide flexibility for a wider diversity in the types of animal food facilities, and establish standards for producing safe animal food.
However, human food processors already complying with FDA human food safety requirements, such as brewers, would not need to implement additional preventive controls or cGMP regulations when supplying a by-product (e.g., wet spent grains, fruit or vegetable peels, liquid whey) for animal food, except for proposed cGMPs to prevent physical and chemical contamination when holding and distributing the by-product (e.g., ensuring the by-product isn't co-mingled with garbage). That noted, further processing a by-product for use as animal food (e.g., drying, pelleting, heat treatment) would still require compliance with the preventive controls for animal food rule.
FDA's new amendments would also make exemptions a bit clearer, and raise the requirements defining a "very small business." To be considered tiny, a firm must post less than $2.5 million in total annual sales of animal food, adjusted for inflation. FDA expects that exemption to apply to just over 4,000 facilities.
The proposed rules also address some supplier issues. FDA wants new controls addressing those occasions when the receiving facility's hazard analysis identifies a significant hazard for a raw material or ingredient, and that hazard is controlled before the facility receives the raw material or ingredient from a supplier.
If these new FDA proposals become the law of the land, the facility would have flexibility to determine the appropriate verification activity (such as onsite audit, sampling and testing, review of supplier's records) unless there is reasonable probability that exposure to the hazard will result in serious adverse health consequences or death to humans or animals.
Industry and any other interested parties have some time to weigh in on the FDA's proposals. The FDA will accept comments on the proposed revisions of the four proposed rules for 75 days starting next week (September 29) while continuing to review comments already received on the sections of the proposed rules that are going to change. The agency will consider all comments before issuing final rules sometime next year.