FDA won't enforce compliance with regulatory controls that apply to medical image storage devices (MDDS) and medical image communications devices recognizing the "low risk" they pose to patient safety and the importance they play in advancing digital health.
The good news came in guidance released June 20, "Medical Device Data Systems, Medical Image Storage Devices, and Medical Image Communications Devices."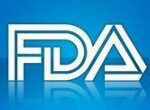 Specifically off the hook are MDDS' subject to 21 CFR 880.6310, medical image storage devices subject to 21 CFR 892.2010, and medical image communications devices subject to 21 CFR 892.2020. Devices in these categories won't be subject to FDA regulatory enforcement regarding registration and listing, premarket review, postmarket reporting, and quality system regulations.
As defined by the FDA, MDDS is a medical device intended to store and/or move e-data without controlling or altering the functions or parameters of any connected medical device.
About AssurX Inc.
With decades of expertise built into our quality management and regulatory compliance software, the AssurX Quality Management Software Platform helps companies maintain quality and compliance standards, streamline workflow, and better manage any enterprise. Our configurable software and understanding of users' needs produce a unique system that easily adapts as a customer's business evolves. AssurX is an ideal partner for regulated companies looking for better operational control and efficiency while staying compliant. To learn more, visit www.assurx.com.