Companies within the life sciences industry are slowly but surely making the move to the cloud. Virtual computing environments are becoming the most popular, secure and effective way to store data and run applications, so it's no surprise that companies within this industry would want to partake, despite their traditional reticence. Nonetheless, a recent study conducted by ORC International found that only 15 percent of life sciences organizations are using the cloud for anything other than sales and marketing purposes.
However, a recent report published by Research and Markets found that automation within the life sciences industry will grow at a compound annual rate of 5.69 percent from 2016 to 2020 – and automation is a result of the cloud. The adoption of these tools allows organizations to enhance collaboration and foster innovation.
Generally, the industry's hesitance toward moving to the cloud has a lot to do with compliance. Strict regulations, with which all life science businesses must comply, and concerns over data privacy and cloud security have plagued the industry from the beginning of the cloud takeover. Compliance ordinances like HIPAA/HITECH data privacy and security rules and the ongoing move to unique device identifiers have increased the strain on medical device manufacturers and pharmaceutical operations. Cloud-based compliance management and quality management systems offer a way for these organizations to more effectively manage their operations.
Here's what life sciences companies moving their quality and compliance management tools to the cloud can expect:
1. Security
Cloud security is one of the most hotly contested concepts within the tech community, but life sciences companies don't have to worry – the cloud provides a secure environment for organizations to deploy their compliance tools. CIO contributor David Spark noted that one of the biggest myths surrounding cloud computing is that virtual environments are inherently less secure. In fact, these kinds of deployments may even be safer than on-premises systems, because cloud providers are able to spend more money to enhance network security.
"Cloud deployments need little in the way of startup costs and require no physical equipment to maintain."
2. Low cost of ownership
Another key benefit of cloud-based compliance management tools is the fact that cloud deployments need little in the way of startup costs and require no physical equipment to maintain. In the life sciences industry, this is a big deal, as the ORC International study confirmed that it takes between $1 billion and $5 billion to bring a drug to market. In other words, the cloud's low initial cost of deployment – and cost-effective upkeep after the first investments – can help pharmaceutical, biotech, and medical device manufacturers save money in the long run.
3. Faster implementation
The North American life sciences cloud computing market will reach a total value of $11.43 billion by 2020, according to a report published by MarketsandMarkets. This is a clear indication that companies within this vertical are making the switch and finding that cloud-based tools are helping them maintain the utmost level of quality in their products throughout the supply chain.
One of the reasons pharmaceutical, device, and biotech enterprises are using the cloud is it's easy to get started. Partners like AssurX can help life sciences organizations deploy and manage their cloud-based tools quickly and efficiently. This means staff can enhance productivity levels and focus on quality and compliance improvements. For instance, one molecular diagnostic device manufacturer that partnered with AssurX was able to process three times as many CAPAs while reducing the average turnaround time by more than 85 percent after the implementation of its cloud-based solutions.
4. Minimal involvement from the IT department
Cloud-based quality and compliance management tools like the ones offered by AssurX are also effective for another reason: They're simple to deploy and figure out. Easy-to-use dashboards and the high configurability offered by these programs means that employees can use the system immediately and easily modify the software to suit their specific needs without relying on the IT department. This leads to long-term improvement in workflow and productivity.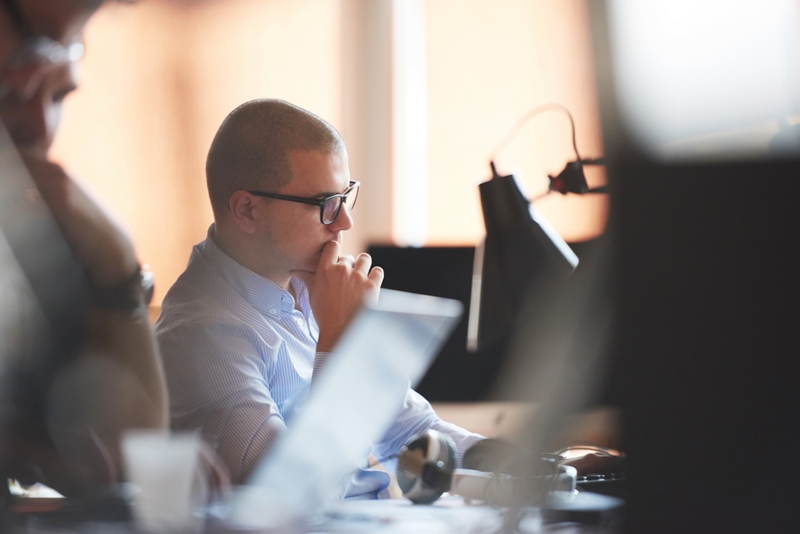 5. More streamlined system validation
Due to the inherent versatility and scalability of these virtual resources, cloud-based quality and compliance management tools can streamline the process of changing and updating the system. The validation process can get complicated, with revalidation of the entire system being required whenever changes are made or new QMS processes are rolled out. Unless the software is built on a platform designed for easy change, quality management teams may need to re-validate the entire system. With the cloud solutions offered by AssurX, however, customers only have to validate their modifications and new processes rather than the entire system; and tools and assistance to support controlled change, testing, and validation are always available.
These key points are all things to keep in mind when considering the deployment of compliance and quality management systems in the cloud. For more information and to schedule a demo with AssurX, please contact us today.