View our one-hour on demand webinar focused on the challenges of implementing a well-constructed NERC CIP-010 Asset Change Management system and how automation helps knock down hurdles and enables compliance.
NERC CIP Standards have become increasingly challenging to comply with as the regulations and technology evolve. CIP-010 R1 requires a well-defined Asset Change Management process with precise criteria to support a robust compliance program.
Automating Asset Change Management for NERC CIP-010 R1, explores the functionality required for an effective solution that enables compliance with CIP-010 today and in the future.
Key focus areas include:
Issues and challenges with NERC CIP-010 R1

Adaptable template-based change management workflows

CIP-010 R1 as part of a much larger ecosystem

Leveraging automation & integration capabilities

How a configurable platform assures future compliance requirements
The webinar will include a brief demonstration of how the AssurX Compliance Management System™ can meet the needs of NERC CIP-010 R1.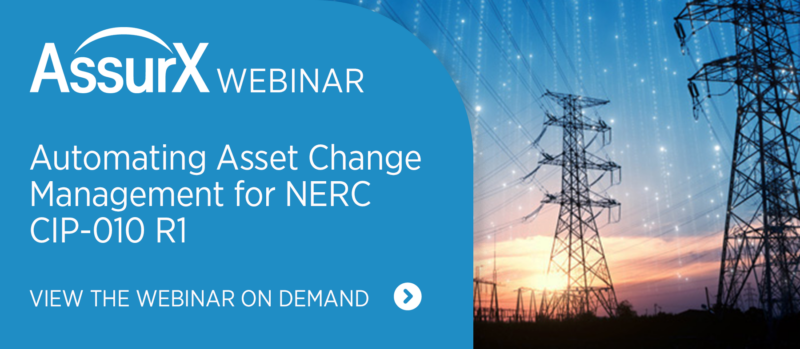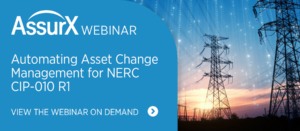 AssurX provides an end-to-end, automated NERC compliance software solution that expands seamlessly to address all Energy & Utilities industry regulations. One enterprise-wide, flexible system consistently manages operations, identifies risks, and demonstrates compliance across all critical operations. Learn more about AssurX ECOS here.