The corner drug store is not currently affected by many drug shortages.  Instead, the pain is being inflicted on a vulnerable group of patients in hospitals today. The FDA drug shortage list is "officially" under two hundred.
However, the pharma warehouse industry pegs the list a bit higher: at approximately 250 drug products.
This list includes drug container closure systems like sterile intravenous bags (IV). It is important to include the component shortages. Because these also impede mitigation strategies in place at many of the nation's hospital systems.
Hospital compound pharmacies can formulate these admixtures even in short supply — but not without the IV bag components. The drug shortage list has fallen by almost half in the past three years. However, there is no quick fix here for underlying challenges.
For now, compound pharmacies may have to drastically expand and improve current facilities to fill sterile admixture demands. New supply chains for many generic drugs and IV drugs will have to go online with documented patient safe compliant manufacturing systems.
Nevertheless, the new drug inspectorate team investigators at FDA will not be casual with their inspection approach, neither will they be in a big rush to give a clean bill of health to the facilities under inspection.
Quality by design inspection approaches over the quality systems model will globally standardize regulatory expectations.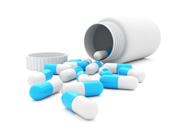 Hospitals have adopted shortage mitigation plans that include stockpiling drugs on the shortage list and requesting manufacturers to extend the expiration dates through longer stability-indicating studies.
The current inspection focus will be on sterile compound pharmacies and overseas generic manufacturers. However, the current focus on compound pharmacies will turn up many sterile compliance gaps. Limited sterile benchtop space to meet these sterile drug shortage mitigation plans.
However, hospitals may consider storing stockpiled drugs together. Better networking with each other so that close expiration the dated stock is sent to hospitals with instant use demand.
Simply waiting passively for supply chain improvement will be a painful endeavor. FDA may have to consider fostering domestic growth mitigation supply chain strategies for the Pharma industry. The current focus will be for the FDA to bulk up international offices in the generic drug manufacturing sector of the world for increased supply.
Drugs on the shortage list include antibiotics, pain relief (CNS), cancer (chemo), epinephrine, and IV drugs and total nutrition IV components (TPN). Click here for the official current drug shortage list.
Patrick Stone is the author of Bubble Gum Badge – An FDA His-Story. You can also follow him on Twitter.