In a previous post we looked at the FDA's relatively ho-hum guidance on social media. Since then, the agency has issued an interesting warning letter to a Utah-based dietary supplement maker for, among other alleged infractions, "liking" off-label claims made about its product on Facebook.
In its warning letter, the FDA has determined that the supplement maker's website promotes conditions that cause products to be drugs under section 201(g)(1)(B) of the Federal Food, Drug, and Cosmetic Act (the Act) [21 U.S.C. § 321(g)(1)(B)] and that the products are intended for use in the cure, mitigation, treatment, or prevention of disease. Examples of violation in the warning letter include:
"[C]linically supported to work fast and offer congestion relief so you can breathe better in every season"
"Proven congestion relief"
But it doesn't stop there.
The FDA then continues with the company's Twitter page, pointing out additional "evidence" that their products are indeed intended for use as drugs because the page has a direct link back to the company's website where products can be purchased. The letter provides two examples of tweets that bolster the FDA's case.
On February 7, 2014: "Try @Zarbees #naturalremedies for Cold and Cough Season…"
On January 30, 2014: "RT@MomCentral Have you tried #ZarbeesCough for cold and cough relief?"
And then there's Facebook.
Once again, the letter points out the website link from their Facebook page where these products can be purchased. According to the FDA's letter, "Your Facebook page also contains evidence of intended use in the form of personal testimonials recommending or describing the use of products for the cure, mitigation, treatment, or prevention of disease."
The FDA also specifies nine instances of the company "liking" or replying to comments made by satisfied customers claiming various degrees of symptom relief or cures.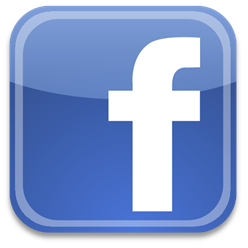 Is this warning letter a blip, or could it be the start of a new FDA online enforcement trend? Because this one was sent to a dietary supplements maker, an industry segment that plays it pretty loosey-goosey with claims in the first place, it's not clear whether this kind of scrutiny will spill over into the medical device and drug market segments. We'll keep an eye out and report back as newer warning letters emerge.
Customers can praise your products all they want, but don't you dare "like" any of them.
As interactive technology and social media increasingly play a prominent role in advertising and promotion, the FDA has attempted to issue several draft guidance documents at the request of the industry. These include:
Guidance for Industry: Internet/Social Media Platforms with Character Space Limitations—Presenting Risk and Benefit Information for Prescription Drugs and Medical Devices is intended for using Twitter and sponsored links in Google or Yahoo that have character limitations.
Guidance for Industry: Internet/Social Media Platforms: Correcting Independent Third-Party Misinformation About Prescription Drugs and Medical Devices is intended to provide guidance regarding a manufacturer's voluntary correction of misinformation that is "created or disseminated by an independent party."
Guidance for Industry: Fulfilling Regulatory Requirements for Postmarketing Submissions of Interactive Promotional Media for Prescription Human and Animal Drugs and Biologics extends guidance beyond traditional print media to websites, chat rooms, forums, etc.