It's March, but you could forgive medical device industry leaders if they're still smarting a bit from a generally tough 2013. Several new studies indicate a low level of mergers and financing last year, which could slow product innovation down the line, a drop in 2013 product approvals, and a mixed report on how that medical device excise tax thing is impacting hiring and other initiatives.
Let's start with taxes. Studies from the Emergo Group, AdvaMed, and comments from the Medical Imaging & Technology Alliance (MITA) paint slightly different pictures, though none says the tax is good for the industry — the reaction has ranged from a sort of bad to really bad.
Emergo's survey, which has been criticized by MITA but endorsed by AdvaMed, said effects weren't good but weren't as bad as predicted. In 2013, 75% of respondents said the tax would result in major (read: bad) changes in their business. But fewer than half said it had actually gone down that way in a similar Emergo study this year.
AdvaMed, which has applauded some recent efforts to repeal the device tax, saw a bleaker picture. Nearly 40 member companies reported that the tax forced 14,000 layoffs, and big reductions in R&D and start-up company investment.
That last bit is troubling — and maybe with us for a while.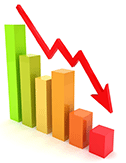 A recent survey by EP Vantage (EP) found 2013 to be one of the worst on record in terms of mergers and financing activity which "could contribute to a lack of innovative devices in future."
The recent past doesn't look so hot, either, according to EP. Last year, the FDA approved just 23 innovative devices, that's down 44% from 2012.
"The increasingly stringent FDA approval process means that devices tend to gain European approval around three to five years before they reach the US market." But wait, the bad news gets worse. Proposed changes in the EU approval system might throw a spanner in the works there, too, EP warns.
Still, there's a potential silver lining: If EU approval gets significantly tougher, it could put pressure on the FDA to continue efforts to speed things back in the 50 states. "To its credit, FDA is aware of this [potential EU approval slowdown] and is weighing options to combat it [including] the new de novo pathway, a swifter review process for low-risk devices intended for unmet needs."
FDA weighing some changes is good news for the device industry. Until then, its the medical device industry struggling under the increasingly heavy burden.