Distilling the FDA Guidance on How to Address Inaccurate Online Claims Against Medical Device or Drug Manufacturers: If someone out in there in the wild wonderful world of the Web takes a potshot at your drug or device, the first thing to do is take a deep breath and think. Any crisis communications executive worth his or her salt will tell you it's often best to let the attacker eat silence rather than draw more attention to their criticism or a cheap shot.
But if the criticism is relentless, or damaging and unfair, if it looks to be gaining traction, then a measured response can be part of the solution.
The FDA just released guidance it says "responds to (among other things) stakeholder requests for specific guidance regarding a firm's voluntary correction of misinformation when that misinformation is created or disseminated by an independent third party." In other words, how to fight back fairly.
But the short guidance is vague on specifics, though it does give us a "helpful" reminder that the Internet makes it much easier for third-parties to easily disseminate information about your products and your company. The agency calls it User-Generated Content (UCG). I don't mean to sound like an elitist snob, but this sounds kind of obvious to me.
"I wouldn't call this guidance useless…well, yes I would," a device industry consultant told us. He asked to remain anonymous on the off chance anyone at the FDA ever reads this blog.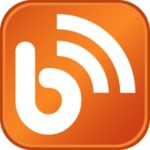 Is the guidance helpful? You be the judge. Here's how the FDA advises a drug or medical device manufacturers to address negative and or inaccurate claims online:
Be relevant and responsive to the misinformation;
Be limited and tailored to the misinformation;
Be non-promotional in nature, tone, and presentation;
Be accurate;
Be consistent with the FDA-required labeling for the product;
Be supported by sufficient evidence, including substantial evidence, when appropriate, for prescription drugs;
Either be posted in conjunction with the misinformation in the same area or forum (if posted directly to the forum by the firm), or should reference the misinformation and be intended to be posted in conjunction with the misinformation (if provided to the forum operator or author); and
Disclose that the person providing the corrective information is affiliated with the firm that manufactures, packs, or distributes the product.
I suppose writing all of this down somewhere doesn't hurt anything except the trees killed when it is printed out. Still, it feels a bit like FDA is talking down to future winners of the Darwin Awards. That's the "prize" named in honor of Charles Darwin, the father of evolution. The Darwin Awards commemorate those who "improve our gene pool by removing themselves from it."
Here's a good example of a Darwin Award: In 2000, a motorcycle taxi driver challenged his neighbor to stand beneath a hornets' nest, while two men pelted it with stones. The 53-year old man should have known better, but he had a local reputation as a strong man to uphold. He stood beneath the nest and the pelting commenced. The man endured the pain of countless stinging hornets before expiring from the toxic injections.
To be fair, if you need an FDA guidance to tell you to "be accurate," I'd also say you may need a reminder to stay away from hornets or men holding stones. Otherwise, there's no harm bookmarking this new guidance in your computer.
But don't print it out, please. It's not fair to the trees.