IN THIS WEBCAST
Tri-State Generation & Transmission Association, an electric utility cooperative registered in both the WECC and MRO regions, discusses how they  evaluated, planned and implemented a turnkey system that streamlines enterprise NERC compliance.
AssurX and Tri-State explain how they prepared for and deployed a consolidated system that automates ad-hoc evidence submissions, evidence reporting, corrective actions, and other compliance activities. The flexible system consistently manages operations, identifies risks, and demonstrates enterprise NERC compliance across all critical operations.
Presenters discuss best practices for implementation and lessons learned.
PRESENTERS: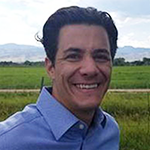 William Sharp, Tri-State Generation & Transmission Association​
Business Relationship Manager & Transmission Project Coordinator, Systems Analyst, Solution Implementer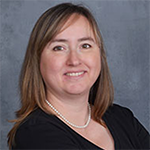 Kathryn Wagner, AssurX
Product Manager, AssurX for Energy & Utilities
"Tri-State was able to customize our workflows to meet our own needs based on security, standards and other criteria. We were able to simplify reports to capture relevant data for management.  We achieved our goal of keeping the system usable, simple and accessible."
William Sharp
Tri-State Generation and Transmission Association