THANK YOU!
You will receive a confirmation email with a link to download the white paper, GMP Audits: Moving from an Adversarial to a Cooperative Process. Be sure to check your SPAM folder.
If you do not receive an email please contact us at [email protected].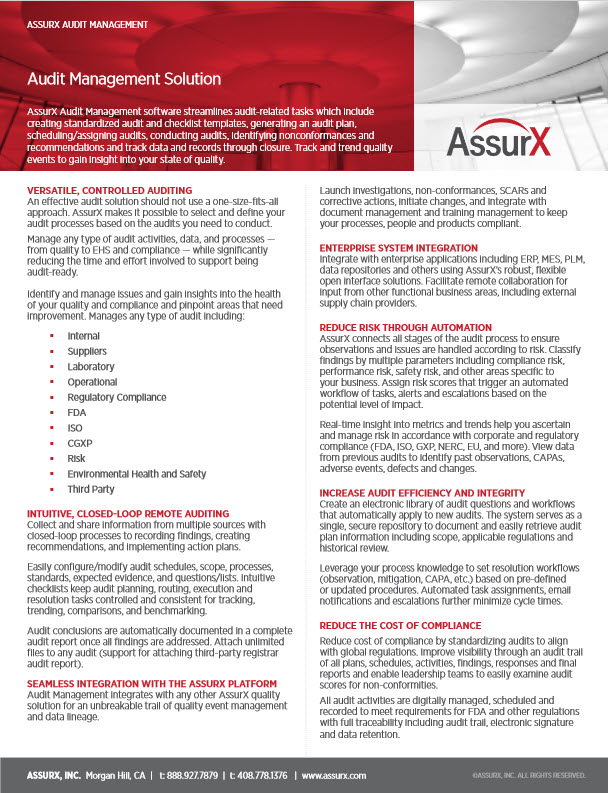 Download the AssurX Audit Management Solution Datasheet
Streamline and centralize your entire audit process from initial planning to tracking trends.
We're proud to keep good company