THANK YOU!
You will receive a confirmation email with a link to view the Document Management Demo. Be sure to check your SPAM folder.
If you do not receive an email please contact us at [email protected].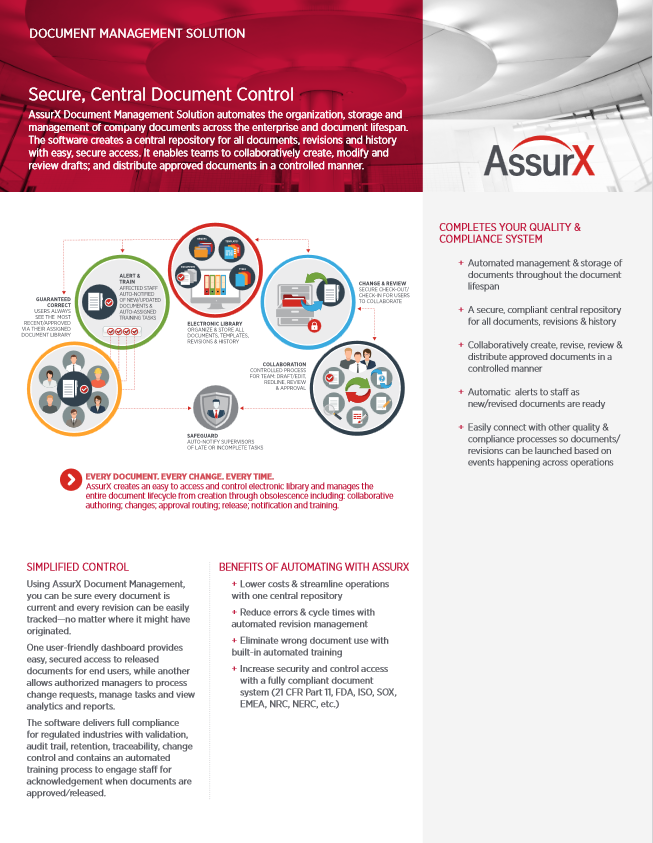 Download the AssurX Document Management Datasheet
AssurX Document Management Solution automates the organization and enables teams to create, modify and review drafts collaboratively; and distribute approved documents in a controlled manner.
We're proud to keep good company