THANK YOU!
You will receive a confirmation email with a link to view the Change Management Demo. Be sure to check your SPAM folder.
If you do not receive an email please contact us at [email protected].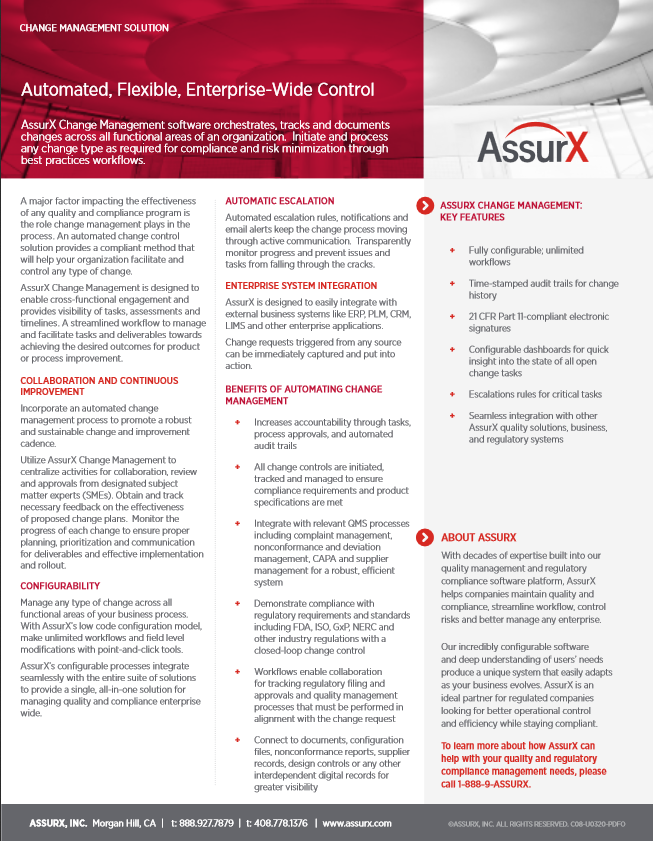 Download the AssurX Change Management Datasheet
AssurX Change Management software orchestrates, tracks, and documents changes across all functional areas of an organization. Initiate and process any change type as required for compliance and risk minimization through best practices workflows.
We're proud to keep good company