NERC Policy Statement Powered with Common Sense, Clarity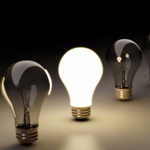 We've got some slightly bad news and some really good news.
The bad news is you only have until April 19 to file your comments on NERC's just-issued Bulk Power System Critical Infrastructure Policy Statement.
The good news:  It is so clear and grounded in common sense that your only comment may be "nice job."
Reminds me of what baseball players and managers say about umpiring: We can live with almost any reasonable interpretation of the strike zone, we just want clarity and consistency in your calls.
Well, NERC seems to have accomplished that – at least in the big picture sense.
"Yes, it is high level," says AssurX NERC expert Paul Fricke, but it lays "good ground work." NERC's approach here "makes me feel more secure," Paul adds. "The policy statement is absolutely grounded in common sense."
Specifically, it mandates that NERC and its members address cyber security, physical security, and other high impact threats.
The statement calls for a multi-element strategy that addresses asset prioritization, risk information management, standards, prevention and detection, resilience, readiness, response, restoration, roles and authorities, communications, evaluation and testing, technical studies, interdependencies and funding.
NERC's new umbrella statement may be in response to the heat the Department of Homeland Security and other government officials have publicly put on NERC, FERC and other keepers of the infrastcture. Their concern: The nation's vital systems are still vulnerable to threats, both internal (natural disaster, for example) or external (think terrorism). Or in NERC-speak, "A significant concern is the potential for disruptions impacting large portions of the bulk power system, whether by intentional attack or natural event, from which restoration and recovery may be challenging and prolonged."
Fricke believes the relatively short comment period is also a result of that pressure. "DHS is very mindful of the threats to the power grid and they want companies to show they have controls and checks in place to protect high-priority assets in particular."
We don't expect there to be any earth-shattering comments from industry, but we'll keep you posted.