NERC Clarifies Its Expectations For Registered Entities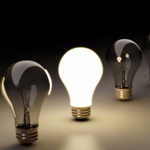 Scratching your head a bit when you read those new issues from NERC? You aren't alone. Yes, it's a complicated issue, but arguably NERC isn't making things easier with its sometimes vague, sometimes complex regulatory writing.
Lucky for us we've got Paul Fricke, Quality Manager with AssurX, to act as our interpreter.
His overall take? "We got some clarification and some elaboration, but bottom-line there really is not that much in these new issues," Paul says. Paul cites a few relatively minor changes that are worth taking a quick look at, e.g., what are "appropriate parties" in CIP-001-1a, clarification about "end points" in CIP-005-1a and CIP-005-2a and Electronic Security Perimeters/Physical Security Perimeters in CIP-006-1c and CIP-006-2c.
Paul elaborates on what it all means, "the big take away is that NERC is active in adding interpretations to NERC Standards to aid in ensuring that registered entities understand the intent of the requirements and how they expect them to be applied."
It's also important to note that these new issues aren't exactly a done deal. They are issued by NERC but are waiting for regulatory approval, with a "TBD" effective date.
Stay tuned.
Editor's Note: Got a question about all of this? Reach out to Paul at pfricke@assurx.com