Mark's Memo: FDA Updates and News Briefs | 08/11/10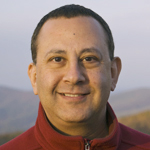 Device Industry Begins Preparation for Excise Tax as Some Call for Repeal
Although the excise tax on medical devices that was part of the health reform bill does not take effect until 2013, members of the device industry have already begun preparing for its imposition, and have indicated that they will continue to call for the repeal or revision of the tax. Some reports are indicating that one of the primary issues associated with the tax will be the determination by the Treasury Department regarding which products and transactions will ultimately be subject to the tax. Industry groups, including the Medical Device Manufacturers Association, have indicated that they will be focusing their efforts in the near future on persuading members of Congress to repeal the tax.
FDA May Further Modify Advisory Panel Voting Processes
FDA officials have indicated that the agency is considering making additional changes to the voting processes of its advisory panels following the announcement earlier this year that panels would no longer use "up-or-down" votes for approval of products. The agency has indicated that it is considering allowing for greater discussion on panel members' reasoning behind their voting decisions.
Regulatory Notices – FDA Seeks Comments
The FDA has announced that it is seeking comments on the use of rapid response surveys to obtain data on safety information to support quick-turnaround decision-making about potential safety problems or risk management solutions when the agency must quickly determine whether or not a problem with a biologic, drug, or medical device impacts the public health. Comments are due by October 5, 2010. More information is available here.
The FDA has also announced that it has submitted a proposed collection of information regarding premarket notification for medical devices to OMB for review and clearance. Comments on the collection of information are due September 10, 2010. More information is available here.
FDA to Co-Host Meeting on Pediatric Cardiovascular Device Development
The FDA has announced that it will co-host a public workshop, in conjunction with the National Institutes of Health (NIH), and with support from the American Academy of Pediatrics (AAP), the American College of Cardiology (ACC), and the Society for Cardiovascular Angiography and Interventions (SCAI), entitled "Optimizing Clinical Trial Design for the Development of Pediatric Cardiovascular Devices." The topic to be discussed is pediatric cardiovascular device development. The workshop will be held on September 30, 2010, from 8 a.m. to 5:30 p.m. in San Francisco, California. More information is available here.
Mark Mansour is a partner in the firm, Bryan Cave, LLP