Mark's Memo: FDA Updates and News Briefs | 08/02/10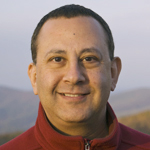 FDA Extends Comment Period for Proposed Neurological Device Regulations
The FDA has announced that it is reopening until September 7, 2010, the comment period for the proposed rule and guidance published in the Federal Register of April 5, 2010 (75 FR 17093). The document proposed to amend certain neurological and physical medicine device regulations to establish special controls for these class II devices and to exempt some of these devices from premarket notification requirements. More information is available here and here.
Device Industry Calls for Closer Coordination Between FDA, CMS
Members of the device industry are calling for closer coordination between FDA and CMS related to the competitive bidding process. Stakeholders have said that the two agencies sometimes send mixed messages, due to their different approaches to devices, and particularly for sophisticated therapy products for home use, with CMS focused on pricing and the FDA focused on support services and safety issues, including labeling and training. Members of industry have indicated that they hope that new FDA guidelines on home-use devices will make certain that suppliers ensure that training and support are provided as part of their bids.
FDA Weighs New Approach to Regulation of DTC Genetic Tests
In the wake of a recent GAO report finding that direct-to-consumer genetic tests are providing inaccurate results to the public, the FDA has indicated that it is considering an approach to regulating the tests that would increase oversight without creating heavy reporting burdens on individual companies. The agency's potential approach, as currently envisioned, would not require the developers of certain diagnostics to submit data on their individual diagnostics, if a manufacturer had previously provided information on the overall indication of the diagnostic to the FDA.
Pharmacies Calling for Removal of Reimportation Amendment from Food Safety Bill
Pharmacies are ramping up their efforts to encourage lawmakers to remove an amendment to the food safety legislation, offered by senator Byron Dorgan, that would allow for the reimportation of drugs from Canada and Mexico into the United States. Pharmacies are stating that the safety of such drugs cannot be ensured and that the use of reimportation means that individuals would not be consulting with a pharmacist at the time that they obtain the drug. Some are speculating that the amendment, which Dorgan also attempted to introduce in the health reform legislation, could prevent the passage of the overall bill, and are thus encouraging its removal.
Mark Mansour is a partner in the firm, Bryan Cave, LLP