Mark's Memo: FDA Updates and News Briefs | 07/06/10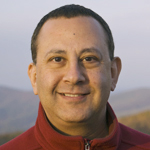 House Committee Votes to Increase FDA Funding
A House Appropriations subcommittee has voted to increase the FDA's budget by $55 million over the President's request. The panel passed by unanimous consent the first proposed FDA spending bill for the 2011 fiscal year, funding the agency at $2.57 billion.
Administration Releases Plan Requiring Reporting of Counterfeit Products
The Obama administration has released a plan requiring device makers to report counterfeit products and to submit lists of their products to the FDA twice a year so the agency can better track legitimately marketed devices.
FDA Seeks Comments on Recordkeeping Requirements for Medical Devices
The FDA is seeking comments from the public regarding recordkeeping requirements related to the medical devices current good manufacturing practice quality system regulation. Comments are due by August 23, 2010. More information is available here.
FDA Issues Notice of Termination of EUAs for Certain in vitro Diagnostic Devices
The FDA has issued a notice of the termination of the declarations of emergency justifying Emergency Use Authorizations (EUAs) of certain in vitro diagnostic devices, personal respiratory protection devices, and antiviral products that were issued in response to the public health emergency involving 2009 H1N1 Influenza.
Mark Mansour is a partner in the firm, Bryan Cave, LLP