Mark's Memo: FDA Updates and News Briefs | 05/05/10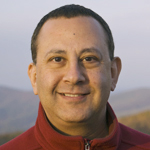 Court Says Patent Settlements May Violate Antitrust Laws
A federal appeals court in New York indicated that patent settlements reached by drug companies may violate antitrust laws when they include payments to rivals to delay the introduction of generic products. The Justice Department has previously asserted that those types of payments may be illegal and the FTC has called on courts to consider the merits of the patents at issue when determining whether such settlements should be valid. FTC Chairman Jonathan Leibowitz has stated that these settlements cost consumers $3.5 billion per year through higher drug prices.
House Committee: FDA Didn't Pursue Leads on Heparin Contamination
Members of the House Energy and Commerce Committee have stated that they have concluded an investigation into the FDA's handling of the contaminated heparin crisis and found that the FDA failed to pursue certain leads which could have uncovered those responsible.
Speakers at Conference Advise Companies Not to Wait for FDA Guidance to Use Social Media
Speakers at a recent FDLI annual conference encouraged companies not to wait until after the FDA issues guidance on the use of the internet and social media to use those mediums. They did recommend that companies use caution when using social media or developing certain websites, including not promoting specific products and monitoring the sites and postings regularly.
FDA Seeks Comments on Proposed Collections of Information
The Food and Drug Administration (FDA) is announcing an opportunity for public comment on the proposed collection of information on administrative procedures for the Clinical Laboratory Improvement Amendments of 1988 (CLIA) categorization. Comments on the collection of information are due July 6, 2010. More information is available here.
The FDA is also seeking comments on for research entitled "Experimental Study of Patient Information Prototypes." This study is designed to determine, based on different prototype testing, whether consumers are able to comprehend serious warnings, directions for use, drug indications and uses, contraindications, and side effects in the material that is presented. Comments are due July 6, 2010. More information is available at here.
The FDA has also announced that it has submitted a proposed collection of information regarding requirements for submission of labeling for human prescription drugs and biologics in electronic format to the Office of Management and Budget (OMB) for review and clearance. Comments on the collection of information are due June 3, 2010. More information is available here.
Mark Mansour is a partner in the firm, Bryan Cave, LLP