Mark's Memo: FDA Updates and News Briefs | 04/26/10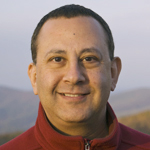 Industry Reps: FDA Interacting Less with Industry
In their comments regarding ways in which the FDA can improve its openness to industry, industry representatives commented that they have noticed a trend of the FDA being more reluctant to interact with them. Comments included that the agency should respond more quickly to industry input on important issues, keep industry apprised of plans to issue or revise guidance documents, provide more notice about upcoming meetings, and post messages more clearly on its website. Industry groups also encouraged the agency to make better use of available, industry-sponsored educational programs. In addition, some members of the industry called on the FDA to clarify its criteria on product recalls.
FDA May Implement More Strict Approval for RT Devices
The FDA is indicating that it may implement a more strict approval process for certain radiation therapy (RT) devices as a result of faulty design or misuse. The agency is also set to hold a public meeting to gather input on potential new safeguards and possible changes in premarket device testing.
FDA May Regulate Tanning Beds as Class II or III Devices
At a March 25 hearing to discuss a recent report by the International Agency for Research on Cancer, part of the World Health Organization, the panel urged the agency to make tanning beds Class II or III devices. The report, covering X-rays and other devices that emit radiation, reclassified tanning beds into the highest cancer risk category — carcinogenic to humans. The panel also recommended that the FDA require more prominent warning labels for tanning beds.
FDA Compliance Officer: Negotiate Quality Agreements with Wholesalers
At a recent conference, an FDA compliance officer encouraged manufacturers to negotiate quality agreements with wholesalers to ensure safe storage of their products and noted that manufacturers who neglect to do so may risk recalls.
Mark Mansour is a partner in the firm, Bryan Cave, LLP