Mark's Memo: FDA Updates and News Briefs | 04/12/10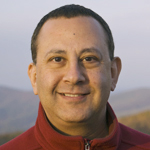 FDA Launches New Initiative to Measure Performance
The FDA announced the launch of its newest initiative, FDA-TRACK, this week. The initiative is designed to help measure the agency's performance through using a series of quantifiable benchmarks that would give congressional appropriators a clear understanding of how well the FDA uses its money.
PREDICT Rollout Delayed Indefinitely
The nationwide rollout of the FDA's PREDICT electronic ranking system, designed to help uncover adulterated and misbranded imports, has been delayed indefinitely, due primarily to issues relating to IT infrastructure.
FDA Issues Final Rule on Device Pre-Market Submissions
Under the FDA's final rule published on March 31, pre-market approval applications, beginning in August, will be required to include additional data on pediatric patients who suffer from diseases or conditions treated by the sponsor's device. The rule requires MA applications, humanitarian device exemption (HDE) applications and PMA supplements for new intended uses to include "readily available" information on any pediatric subpopulations that suffer from the disease or condition addressed by the sponsor's device, as well as information on the number of pediatric patients who might be treated with the device.
FDA to Release UDI Database Proposed Rule
CDRH has indicated that it expects to release a proposed rule for a unique device identifier (UDI) database this summer and is aiming at having a final rule in place by April 2011. Once the final rule is out, manufacturers of Class III devices will have one year to comply.
FDA Announces New Process for Approval of Radiotherapy Equipment
The FDA has announced that it will strengthen its approval process for new radiotherapy equipment and will no longer allow new radiotherapy equipment to use the streamlined approval process, in an effort to reduce overdoses, underdoses and other errors in radiation therapy.
Mark Mansour is a partner in the firm, Bryan Cave, LLP