In This White Paper
Hazard Analysis and Critical Control Point (HACCP) has remained a significant part of the FDA's food enforcement focus over the last decade. HACCP related warning letters account for the bulk of the food-related warning letters issued by the FDA's Center for Food Safety and Applied Nutrition (CFSAN) and other offices.
Here within this "FDA Warning Letters Focus on HACCP Issues" we take a closer look at HACCP issues related warning letters and where and what FDA inspectors are focused.
"We use AssurX to log quality incidents related to vendors, co-packers, plants and distributers. We'll also be logging issues related to health, safety and environmental incidents at our plants."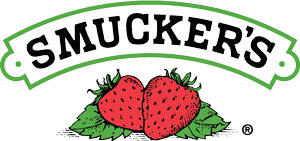 Please provide the following information:
Explore More Resources Now:
White Papers & Special Topics
Examine other technical and industry topics.
Videos
Learn all about AssurX and our products and hear directly from your peers.
Case Studies & Success Stories
Read detailed accounts of how customers in a variety of industries are using AssurX software.
Webcasts & Webinars
Access video replays of our most popular webcasts and webinars on a variety of industry-specific topics.
Brochures & Datasheets
Read about the AssurX platform as well as industry and software solutions.
Blog
Get the latest news and insights from AssurX and other industry leaders.
About AssurX:
With decades of expertise built into our quality management and regulatory compliance software platform, AssurX helps companies maintain quality and compliance, streamline workflow, control risks and better manage your enterprise. Our configurable software and deep understanding of users' needs produce a unique system that easily adapts as your business evolves.
AssurX is an ideal partner for regulated companies looking for better operational control and efficiency while meeting and exceeding compliance standards.